Teviot
From DebConf7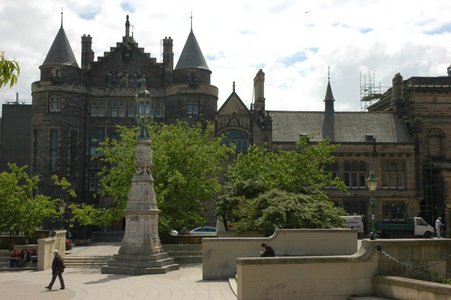 Teviot is the building where DebConf7 will take place. (Its full address is Teviot Row House, Bristo Square, Edinburgh EH8 9AL.)
Map – note that the carpark to the east of Teviot no longer exists, so don't plan to park there.
Built in 1889, it is claimed to be the first purpose-built student union building in the world. It is a 'listed building', included on a national register which protects architecturally significant buildings from being changed.
Teviot is located within the Edinburgh World Heritage site. It is a few minutes' walk south of the medieval Royal Mile.